Office

Agent

Listing

Add

Edit

Select a listing
Slideshows
Our system tracks referrals, and pays you top commissions for every client.
Step 1. Upload a video
First upload a video to your library. Click on the "Videos" tab and then on the "Upload Video" button. Note that this will create a Facebook post too.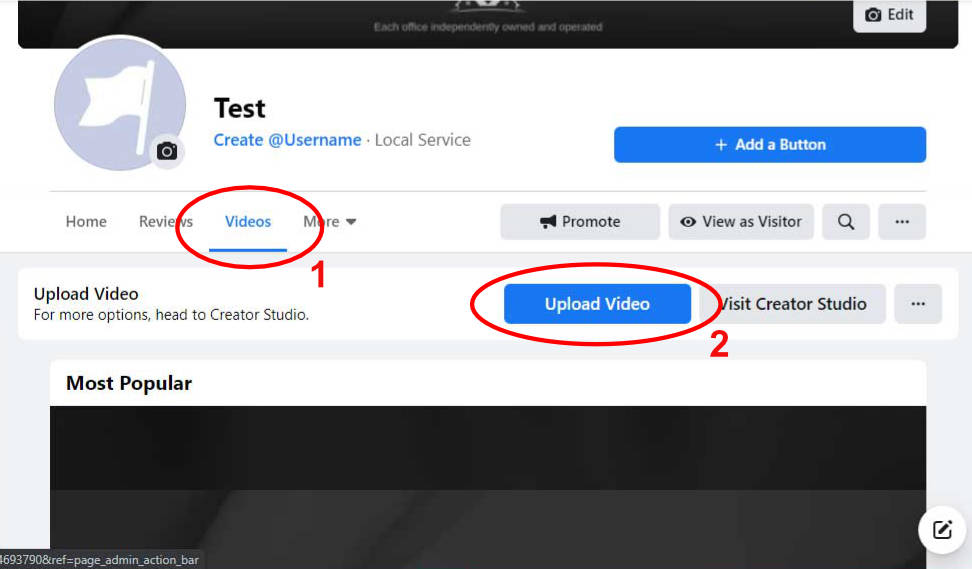 Step 2. Set your cover
Click "Edit" in the bottom right of your cover photo or video. Select "Choose From Videos" to use a video you've already uploaded to your Page.